Mathieu Richard and Thierry Douillard, the Frenchmen, will be now starting as the favorite of the team to win the EFG Sailing Arabia –The Tour in 2017. They will be stepping into the shoes of Sidney Gavignet. Douillard will be the skipper of the team and Richard will be taking over as the helmsman.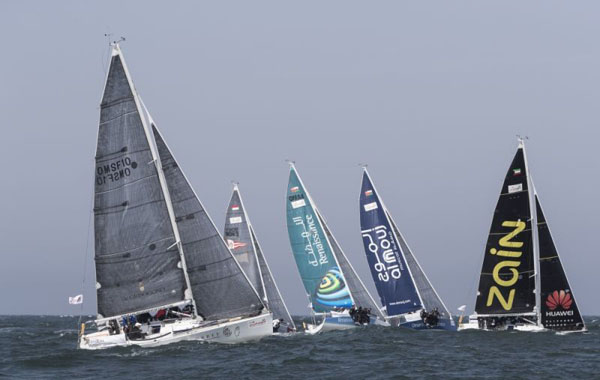 Douillard has had a wonderful record of late and took the Diam 24 Oman Airports to the fifth place in the Tour De France a la Voile for this year. Gavignet has to sit out of the 2017 race due to the knee injury that has been bothering him for a while.
The campaign for the team will be bolstered with Oman Seal instructors, Raad Al Hadi and Haitham al Wahaibi, joining the team to provide the team with all the necessary local information about the region and their full sailing options. The pair has been in good form and has secured the second place in the Dubai to Muscat race partnering with offshore sailor Fahad Al Hasni.
Gavignet is happy that the two Frenchmen has joined the EFG Bank Monaco and wished them the very best for the forthcoming race. The main goal is to win and the team has the right crew for that. Gavignet says that if the team wins, he would consider it to be a huge success for him. It will show to the world that they were able to put a strong team that has the habit of winning races.
Douillard acknowledged that they have a very good team and believes that the experience of their navigator Fabien Delahaye about the EFG Sailing Arabia – The Tour will come in very handy during the race.
The 7th edition of the leading offshore race in Arabia is more improved with new professional and amateur teams and a new route.